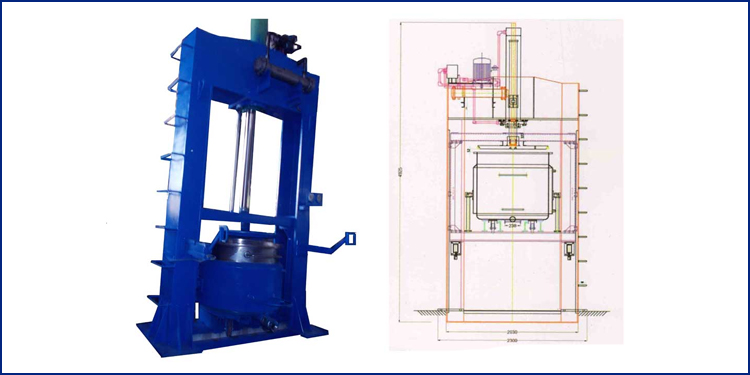 This type of a unit consists of a strong and sturdy frame. The frame consists of one hydraulic cylinder fitted at the top in vertical position. The same cylinder is used for lifting the vessel to the desired height than the whole frame is engaged or locked to the position so that it enables us to fill the container.
The cylinder consists of a piston equivalent to the diameter of the vessel. The hydraulic cylinder is made with an inner rod. The piston consists of a " O " ring of 40 mm diameter made of neoprene for better abrasive strength. The stroke of the piston is equivalent to the height of the vessel.
When the vessel is placed in position, the cylinder lifts the vessel to desired height and locked. The same cylinder is put to the operation.