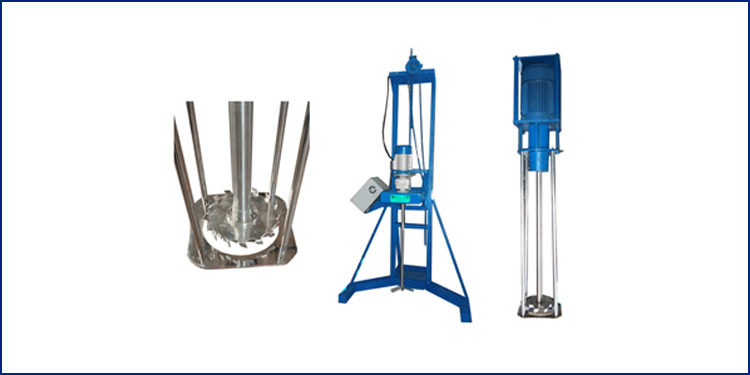 This type of stirrers consists of a motor of reputed make. All contact parts will comprise of S.S 304 material. It will have a protecting cage with two 20 mm bar held apart by closing flat ring clamping on to the bar. The shaft will be coupled directly to the motor shaft. An extra bearing on the coupling sleeve will be provided to reduce the load on the motor bearing. lt will consist of an impeller of special design.
Models Available :
AES 0.5 H.P AES 5 H.P. AES 20 H.P.
AES 1 H.P. AES 7.5 H.P. AES 25 H.P.
AES 2 H.P. AES 10 H.P. AES 30 H.P.
AES 3 H.P. AES 15 H.P. AES 50 H.P.

Applications
Features